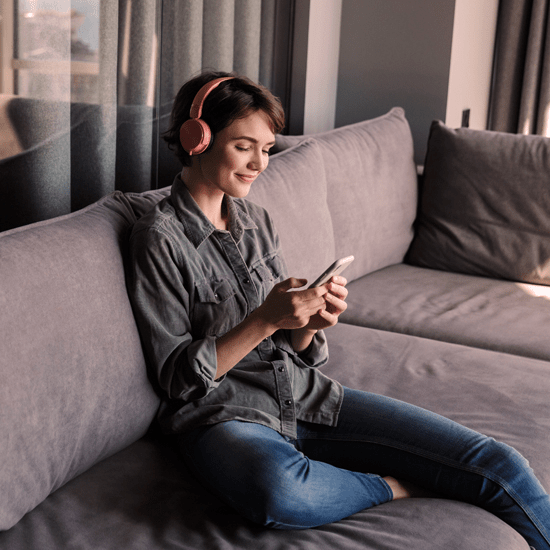 The pandemic changed countless ways about how we live and work — many of us are still working from home, for instance, and millions listen to podcasts more than ever. In fact, U.S. podcast listenership has grown by 40% over the past three years.
If you've never listened to a podcast, it's essentially like listening to talk radio, but you subscribe to it — often free — and can listen to it on your smartphone, headphones, or smart home speakers whenever you like.
There is a virtually infinite number of podcasts that cover a range of genres — from news, current affairs and investigative journalism to health and fitness, history, pop culture, sports, self-help, and true crime. Episodes can be 10 or 30 minutes, which you can listen to in one sitting, while you're making dinner, or they can be three or four hours that you may want to start and stop over the course of a few days.
Like TV, movies, and music, you're not likely to get everyone to agree on their favorites, but here are a few of ours:
·       Body Stuff with Dr. Jen Gunter: Should you do a juice cleanse? Do you really need 8 glasses of water a day? Dr Gunter busts the misinformation and misunderstandings people have about their health.
·       Heavyweight: Storytelling at its best, every episode finds Jonathan Goldstein going back to answer people's nagging life questions, like a therapist with a time machine.
·       Dan Carlin's Hardcore History and Fall of Civilization: Two of the best history podcasts, featuring play-by-plays of life in ancient Greece, Persia, Cambodia, West Africa, Easter Island and everywhere in between.
·       Revisionist History: Hosted by New York Times bestselling author Malcolm Gladwell, each episode sheds light on something from our past — an event, a person, or an idea — that we may not have gotten right the first time.
·       Today Explained and Unexplainable: A blend of current events and science, these two podcasts try to explain what's happening in our world right now and in the distant past.
·       Radiolab: Originally simply a smart and entertaining syndicated radio show featuring storytelling and interviews that focus on science and politics, Radiolab is now available around the world as a podcast.
·       Planet Money: Started to cover the 2008 financial crisis, this podcast is a great way to learn about the economy and how it works.
·       Serial: One of the first podcasts to make a name for podcasts, Serial unfolds one true crime story over a whole season.
Do you listen to podcasts? What are your favorites? We want to hear about them! Drop a comment to the Shop Talk blog community!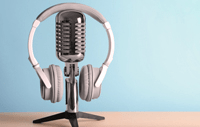 Did you know: Joe Who?
We still remember when Joe Rogan was the guy forcing people to eat bugs on Fear Factor, so we still have trouble wrapping our heads around the fact that 11 million people listen to each episode of his podcast, The Joe Rogan Experience. Love him or hate him?