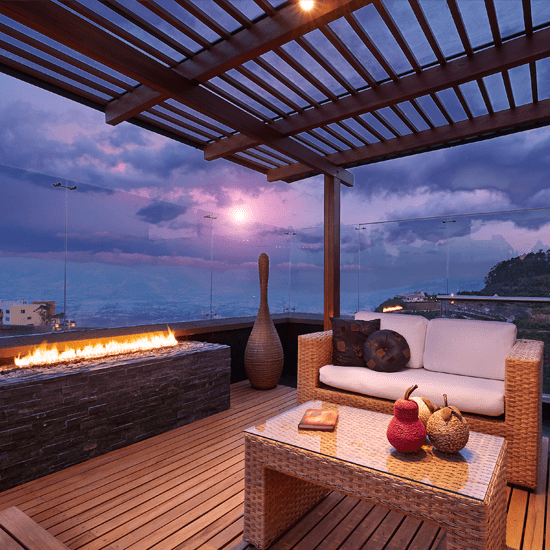 With warmer weather here to stay, you want to spend as much time enjoying it as possible. Which may explain why so many homeowners are expanding their living space with the functional outdoor space of a backyard deck.
A deck not only enhances your home's value by adding more usable square footage, it's also the perfect place to host parties, barbecue or simply lounge and enjoy the great outdoors.
Here are a few suggestions if you're thinking about building a deck:
·       Look at the big picture: Don't feel limited by what the neighbors have or a deck you may have had at a previous home. Consider whether you want more of a private terrace, an open veranda, or a blend of the two.
·       Consider what you need: If you want a shady escape, you'll need trees, tall bushes or a parasol. If you plan on grilling, you'll need a barbecue. If you want to use your deck for eating and entertaining, you'll want a table and chairs. All these details will inform how you design your deck.
·       Consider traffic: Once you're settled on your needs, you'll want to plan where your barbecue or table or lawn chairs go to ensure safe and convenient movement — for instance, you'll want to avoid smoke from your grill continually wafting over the area where your guests are seated.
·       Consider safety: Think about a guardrail all around the deck, one that's safe for adults and especially children. And you'll want to plan where stairs from the deck offer access to your backyard.
·       Consider materials: Some people prefer the look of real wood like cedar, others prefer composite or low-maintenance materials. If you choose a wood deck, you'll need to stain it to protect it from harsh weather. And, like indoor wood floors, you'll also want to think about how the deck's patterning — do you prefer parallel slats or a herringbone design for a more upscale look?
There are a lot of questions and details to consider. But luckily, there's also a wealth of information and helpful videos online to guide you. You can start here, here and here.
Have you built a deck? Are you planning to build one? Please share your tips and suggestions for building the perfect deck with the Shop Talk community!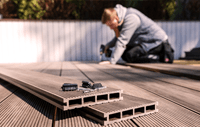 Did you know? Wood vs. composite – what to choose?
Many homeowners choose natural wood for their deck because it's familiar and affordable, but it can be harder to maintain in the long run. Composite material decks are easier to maintain but often don't look as high end as wood. Check out this site for a good rundown of the pros and cons for each option.