Whether youve procrastinated until now to buy your holiday gifts, theres no shortage of amazing choices for technology lovers. And if youve already filled everyones stocking or you just want to spoil yourself, theres always the upcoming year to celebrate.
Here are six of our favorites including a couple you probably cant get your hands on just yet, but stay tuned!
Digital combination lock: Tired of forgetting your lock combination at the gym or wherever you protect your valuables? Master Locks battery-operated dialSpeed digital padlock only uses combinations of four arrow keys up, down, left and right matched up to groups of letters and numbers, making it easier to memorize a code based on your favorite acronym. You can also program three guest codes so the same lock can be used by different people. And if you forget your code, you can access the original factory code from the companys website.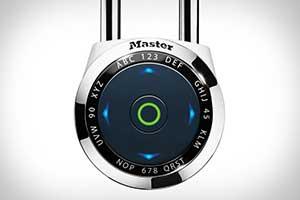 Electronic baggage tagging and tracking: FastTrack has developed a pair of devices that make it harder for airlines to lose your luggage or for anyone to steal it. eTag is an electronic baggage label that displays destination barcodes, updates your flight details automatically, syncs with your phone and allows you to drop off your bag without waiting in line. eTrack is a homing device you pack with your socks and undies that lets you and the airlines track your luggage whether its on its way to the arrival belt or stuck in Des Moines when youre in Vancouver.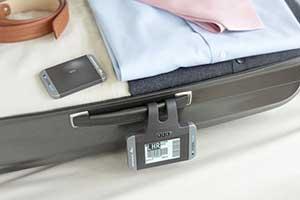 Weatherproof wireless portable speaker:
Everyone knows listening to music on your earphones while biking is dangerous though many of us still do it.
boomBOTTLE
from Scosche is a rugged weatherproof speaker that fits inside your bicycles water bottle cage or most cup holders and wirelessly streams music from your Apple or Android devices via Bluetooth. You can even use it as a speakerphone if, say, youre having a meeting at the ski hill or beach.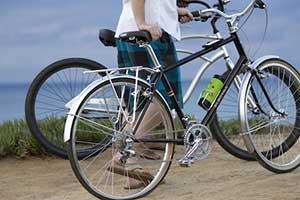 Wirelessly controlled bulbs: Remember the clapper Clap on! Clap off!? Yeah, this isnt that. Philips Hue Connected LED bulbs use 80% less power than traditional bulbs and let you wirelessly control the color and intensity of your home or office lighting from your phone. You can even set timers to turn the lights on and off automatically or alarms to wake you up in the morning. The only catch may be its price but that may drop significantly as the technology becomes more widespread in the years to come.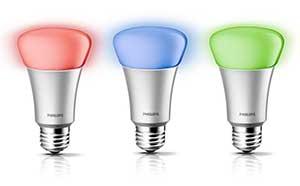 Ultra short throw projector: Speaking of pricey, the limited availability Sony 4K Ultra Short Throw Projector is definitely that but its also amazingly impressive. This next generation home theatre projector sits on the floor in a sleek credenza-like unit and shoots upward against your blank wall, turning it into a 147-inch screen.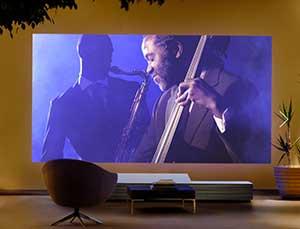 BONUS! Paper tablet: Youll have to wait a few more years for this mind-blowing technology but, once it does, its expected to revolutionize how we work with tablets and computers. Developed at Queens University in Canada, it looks and feels like a sheet of paper but its actually a flexible, high-resolution display that allows the user to, for instance, transfer an image on one PaperTab sheet to another simply by touching them, or scroll through a document by bending the corner of the sheet.
Take a look at whats in store here:

Did you know?

Total revenues for consumer electronics in the US is expected to hit a record high this year of $211 billion.
 Though smart watches, 3D printers and high-tech thermostats are creating a lot of buzz, theyll make up only 5% of sales. Smartphones and tablets, on the other hand, will account for more than one-third of our electronics purchases.
(Source)
guaranteed-to-change-how-we-live-work-and-play1/#sthash.XJyFvltA.dpuf