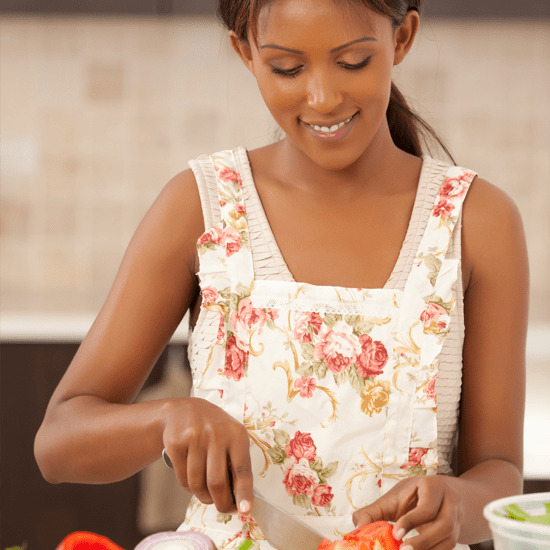 One of the oldest continuous cultures in the world and the only African country never to be colonized by Europe, Ethiopia or Abyssinia as it used to be called has fascinated the world since the days of the irresistible Queen of Sheba. Many believe she was from Ethiopia, or just across the Red Sea in present day Yemen.
These days, it's Ethiopian cuisine that so many of us find irresistible. Spicy, flavorful and healthy, its partly influenced by its neighbors like Sudan and Eritrea, as well as Italy, which occupied the country briefly 75 years ago. Its delightful uniqueness however centers on injera, the spongy sourdough flatbread used to scoop up a variety of bean, meat and vegetable stews and sauces. Injera is naturally vegan and gluten-free, as are many Ethiopian dishes, making this cuisine a particular favorite for those with dietary restrictions and preferences.
Many if not most Ethiopian dishes are perfectly suited to injera, so forks, knives and spoons are rarely needed. It's all about using your hands!
Here's a rundown of dishes you'll want to try out at an Ethiopian restaurant or in your own kitchen:
Shiro is Ethiopia's version of curry, a chickpea powder cooked with spicy chili-based red berbere sauce.
Berbere sauce includes chili peppers, garlic, ginger, basil and other delicious ingredients.
Wot is a stew or curry prepared with chicken, beef, lamb or vegetables, and fixed with berbere and clarified butter.
Atkilt Wot is a delectable cabbage dish mixed with carrot and potatoes in a light sauce.
Doro Wot is the most popular traditional dish in Ethiopia, made with chicken, and sometimes, hard-boiled eggs.
Azifa: A green lentil salad you can eat on its own or mixed in with injera.
Fasolia, whose name harkens back to the Italian that inspired it, is a salad made of string beans, carrots and onions.
Ful medames is a rich Egyptian dish popular in Ethiopia consisting of mashed fava beans, oil, cumin, parsley and lemon juice.
Sambusa, like middle eastern sambusak, is a fried dough pastry with meat or lentil filling
Chechebsa: one of Ethiopia's traditional breakfast dishes and one of the few eaten with a spoon. Resembling a pancake, chechebsa is covered with spices and butter.
Coffee is also central to Ethiopian cuisine. In fact, it's believed that drinking coffee actually originated in Ethiopia. Ethiopians partake in an elaborate coffee ceremony after meals, including espresso usually served with sugar or salt.
What's your favourite or most intriguing Ethiopian dish? Care to make your own? Share your love and curiosity about Ethiopian cuisine in the Shop Talk Blog community forum!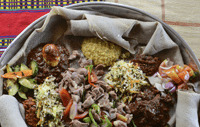 Did you know: Gursha means love
Ethiopians often roll some injera and gently feed it to family or friends. Gursha, as this tradition is called, is a sign of strong friendship or love. (Source)