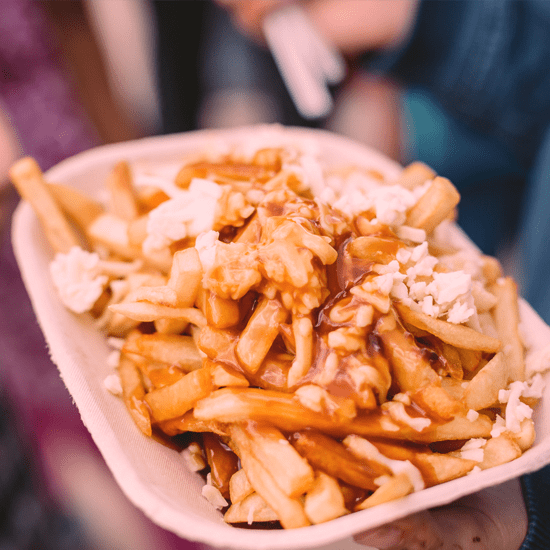 You may know Quebec as the French-speaking part of Canada or the birthplace of Céline Dion, Leonard Cohen… and ice and snow. But the fact is it's also home to a rich 500-year-old culture, forged by its first indigenous inhabitants, French settlers and generations of immigrants from Europe, Africa and around the world who have made it the largest and most vibrant francophone community in the Western Hemisphere.
Among its most fascinating cultural treasures is Quebec's cuisine, a mouthwatering range of comfort foods beloved by Quebecers (or Québécois as they call themselves), Canadians and gastronomists the world over.
Here are a few of our favorite dishes:
Poutine – If you've heard of one Quebec food, this is probably it – thick fries, hot homemade gravy and fresh cheese curds. The perfect snack after a night on the town or a less-than-diet-friendly meal on its own, poutine is mouthwateringly delicious.
Bagels – Montrealers are passionate about their wood-fired bagels – smaller, denser and sweeter than what they consider New York imposters. St-Viateur Bagel and Fairmount Bagel in the once heavily immigrant Jewish part of Montreal continue to battle it out for Montreal bagel supremacy. (We're partial to a still warm and doughy poppy seed bagel smothered in cream cheese and lox – oy, delicious!)
Tourtière – This traditional slow-cooked deep-dish meat pie made with potatoes and pork, veal, beef or wild game is popular at Christmastime and all year round. The savory meal also became popular in New England as waves of French-Canadians emigrated to the region in the late 19th and early 20th centuries. Try this recipe.
Pâté chinois – Literally "Chinese pastry", this mouthwatering dish made with layered ground brief, corn and mashed potatoes is a variation of Shepherd's Pie. It's not Chinese at all but one theory suggests it got its name thanks to Chinese cooks who made it for Canadian railway workers in the 1800s.
Maple syrup – Canada produces more than 80% of the world's maple syrup, with the vast majority coming from Quebec. Sap was first extracted from maple trees by indigenous Canadians and the practice was adopted and refined by French settlers. This delicacy is of course perfect on pancakes, French toast and waffles, as well as on its own over snow, which is called "tire sur la neige", available at sugar shacks across the province.
Have you tried any of these delicious Quebec dishes? Which are your favorites? Share your thoughts and experiences visiting Quebec with the Shop Talk blog community forum.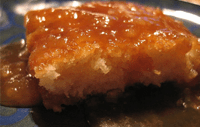 Did you know: Pouding chômeur
Literally "pudding for an unemployed person", this simple but delicious dessert, created during the Great Depression, is made from cake batter and hot caramel. (Source)