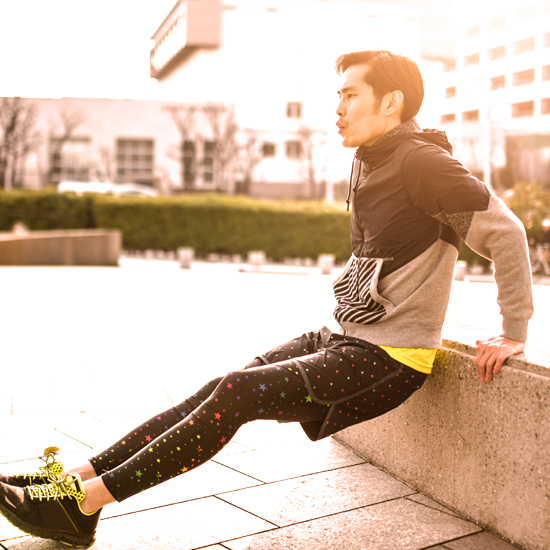 While keeping fit in the winter can be a challenge for many – unless you love outdoor sports like cross-country skiing or skating – there's really no excuse once the warm weather rolls around.
What's that you say? Traditional sports and activities are just boring or you don't have the time? Well, lucky for you, the American College of Sports Medicine is out with their 11th annual report on the hottest fitness trends this year and we've discovered a few we bet you're going to love.
Wearable technology: The number one trend this year, high tech gadgets like fitness trackers, pedometers and heart rate monitors are an effective way to measure your progress and goals. Wearables aren't a substitute for actual exercise, however, so use them for motivation but don't expect them to break a sweat for you. Start off with small goals, say, 1,000 steps a day, and gradually increase.
Bodyweight training: The second biggest trend of 2017 is also one of the oldest around. Bodyweight exercises, like sit-ups, pull-ups, burpees, planks, reverse flys and tricep dips, are effective at improving heart health and shedding pounds, if for no other reason than you don't have to join or drive to a gym and you don't need any special equipment – just (you guessed it) your body.
Group training: While some people are a little shy about exercising in groups (by the way, there's no reason to be!), training with a group and an instructor – doing boot camp or spin class, for example – can help motivate and push you harder, and that can mean a healthier you.
Flexibility and mobility rollers: Rollers probably won't help you get fit or slim down on their own, but they can increase your flexibility and massage tight or aching muscles – reducing tension and improving recovery after you exercise. Click here for some effective rolling exercises.
How do you stay fit and motivated in the summer? Please share your exercise and fitness tips in the Shop Talk Blog community forum!
Did you know? The power of yoga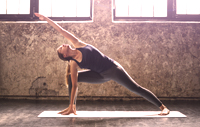 Yoga is always on trend, and for good reason. It not only keeps you fit, it can reduce anxiety and depression. (Source)