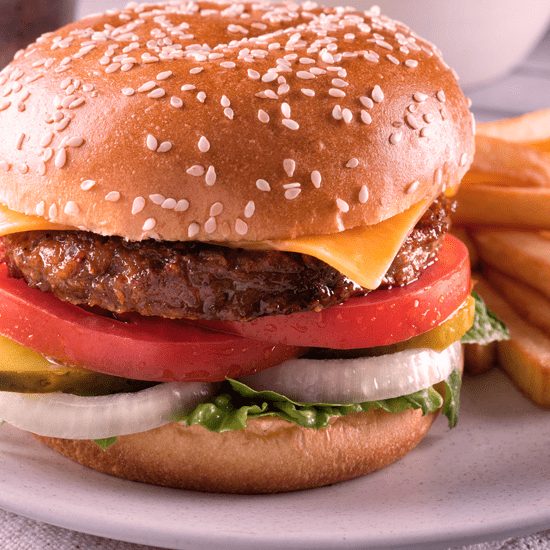 Whether it's diet consciousness or concerns for sustainable and environmentally friendly alternatives to meat, there's no question that plant-based meat alternatives like Beyond Meat and Impossible Burger are getting consumers' – and investors' – attention. Even Big Meat producers like Tyson Foods is entering the alternative protein market with plant-based "chicken" nuggets.
If you're considering becoming vegan or vegetarian or you simply want to reduce the amount of animal meat you eat, here are five plant-based proteins to consider:
Soy: Soy-based products, like tofu, tempeh and edamame, don't actually reduce male testosterone levels as once thought. That's good news for one of the richest sources of plant-based proteins, which contain about 10 to 15g of protein per serving. Tofu, also called soybean curds, is a great addition to soups, stews and sandwiches where it takes on the flavor of the dish's other ingredients. And because soy contains good levels of calcium and iron, it's a great substitute for dairy products. 
Quinoa: A South American grain that's gained popularity on recent years, cooked quinoa contains about 8g of protein per cup. It's also rich in iron, magnesium and fiber and a versatile substitute for rice or pasta in soups and salads.
Hemp seeds: Considered a superfood, hemp seeds come from the Cannabis sativa plant but do not produce any mild-altering effects. They are, however, packed with protein – almost as much as soybeans – high in fiber and omega-3 fatty acids and believed to help regulate the immune system. You can add the seeds to your cereal, yogurt, smoothies and salads or drink hemp milk as you would cow milk.
Mycoprotein: A fungus-based protein often used in "chicken" nuggets or cutlets, mycoprotein is rich in protein at about 13 g per half-cup serving. It's low in fat and cholesterol, high in fiber and good for sodium-restricted diets. People with a history of mushroom or other food allergies are advised to consider other protein alternatives or consult their physicians or dieticians. 
Other plant-based proteins to consider include almonds, spirulina and chia seeds. Are you on a plant-based protein diet or considering decreasing your meat intake? Let us know why and how it's going! Share your experiences in the Shop Talk blog community forum.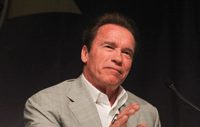 Did you know? The Governator says hasta la vista
Arnold Schwarzenegger has jumped on the plant-based bandwagon. The former bodybuilder and California governor says he's now convinced "you really don't have to get your protein from meat – or from animals." (Source)