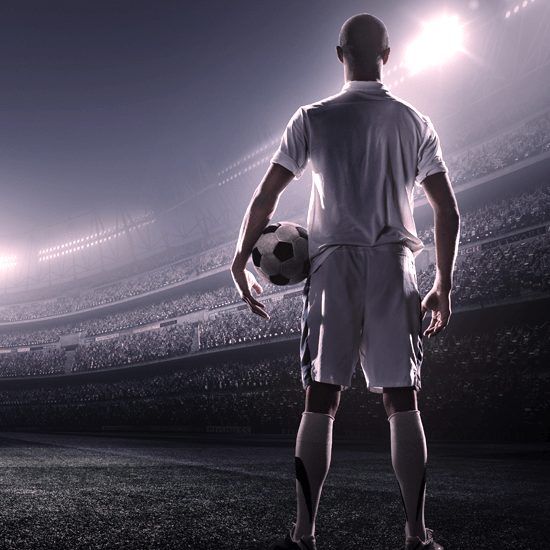 If it hasn't already happened where you are, over the next couple of weeks you're likely to start seeing and hearing a lot of buzz about the 2018 FIFA World Cup – on TV and even in your community.
Unlike baseball's World Series, the World Cup of soccer (or football, as most of the rest of the globe calls it) truly is planetary affair with 211 national teams vying to make the final field of 32 teams.
If you're already a huge fan, you can go and read another Shop Talk blog post because this one is really to help wannabe fans get up to speed.
Why soccer? Maybe because it's truly Earth's number one pastime, with an estimated 265 million players – or 4% of humanity – actively engaged. Maybe also because it's a pretty simple sport to understand and enjoy – all you really need is a ball, some goal markers, a few friends and the desire to get a ball into a net without using your hands.
Why the World Cup? The Super Bowl has nothing on this competition – more than 3.2 billion fans took in some of the 2014 event and 1 billion watched the final game.
How do teams qualify? Regional tournaments take place on every continent (except Antarctica) over a two- or three-year period. Still, the World Cup is still pretty dominated by Europe because nearly half of participants hail from European countries.
Where is it held? Like the Olympic Games, a World Cup host country is chosen every four years, usually alternating between Europe and the Americas, the exception being South Korea and Japan who cohosted in 2002.
Where and when is it being held in 2018? Matches will get under way June 14 and end on July 15 in 12 cities all across Russia. The final match on July 15 will take place at the Luzhniki Stadium in Moscow.
How are matches played? Like most soccer games, World Cup matches are played in two 45-minute halves. Because the clock doesn't stop running, at the end of each half, referees add extra time for play based on the length of stoppages. During the group stage, there's no overtime and points are allotted based on a win (three points) or a tie (one point each). In knockout round games, if there's a tie after the two halves, two more 15-minute halves are added. If it's still tied, the game is decided by penalty kicks.
What about the ladies? FIFA hosts a Women's World Cup every four years. The last tournament was held in 2015 in Canada and the next one will be in 2019 in France.
What countries are participating this year? Visit the FIFA website for information about the teams and match schedule.
Got more questions? Want to plan a World Cup viewing party? Your Shop Talk blog community forum could have the answers you're looking for!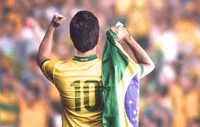 Did you know: Brazil!
Perhaps unsurprisingly, powerhouse Brazil has won the most World Cup titles – a total of five. Germany and Italy tie for second with four titles each.