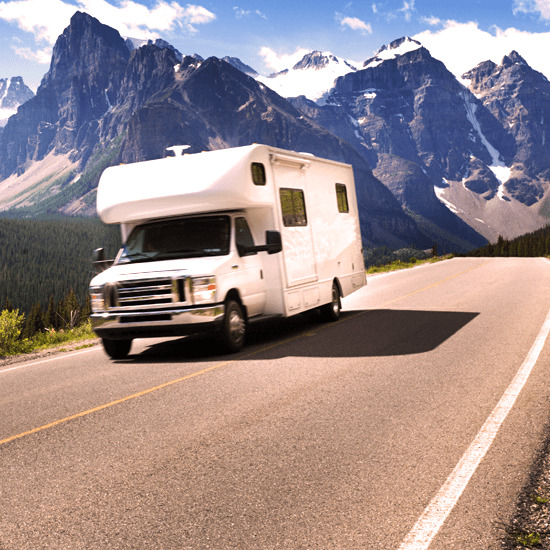 This summer, 40 million Americans from coast to coast will head out in an RV, or recreational vehicle, to see every corner of the country.
If you've never RVed, it's a family-friendly and affordable way to camp, canoe, hike, meet other Americans or simply spend more time with your family and friends. It's also big business RV dealers alone generate more than $16 billion each year, not counting all the money spent on accessories and at campgrounds and RV parks, which tops $5 billion.
Here a few tips and suggestions to get your RV vacation started:
Big and small: A lot of people assume RVing is all about massive motorhomes but people who vacation in an RV use everything from folding camping trailers to truck campers to souped up motorized recreation vehicles. Before you buy, look into renting. While it can cost anywhere from $30 to $300 a day, it's a smart way to see if you like the lifestyle before committing 100 percent.
Where to stay: There are thousands of RV parks, campgrounds and national parks where you can stay, all across the country some with limited facilities, others with amenities just like a hotel. Most rent spots nightly or weekly for about $50 a night, though many parks are actually free. Some places are high in demand, so it would be wise to reserve as far in advance as possible.
Where to go: Don't feel pressured to commit to cross-country or even cross-state trips unless that's really what you want to do. If your time or budget is limited, long weekends or week-long adventures can be just as fun. Wherever you decide to go, it is a good idea to plan out your route and where you'd like to stop along the way are you just planning on enjoying the scenery and communing with nature? Or do you want to visit some historic sites, small towns and national parks?
Make a checklist: Stopping along the way for items you may have forgotten can be a hassle, so make a list and check it twice to make sure you're bringing enough food, supplies, hiking gear, books, batteries and whatever else you may need.
Don't over pack: While you may want to bring enough, don't bring too much your RV will have to meet legal weight requirements, which you can double-check at a truck weigh station.
To learn more about RVing, click here or here. And of course, please share your ideas and experiences with the Shop Talk Blog community forum!
Did you know: Top RV destinations
The top RV destination in America include Yellowstone National Park, Grand Canyon National Park, Redwood National Park and Colonial Williamsburg. (Source)