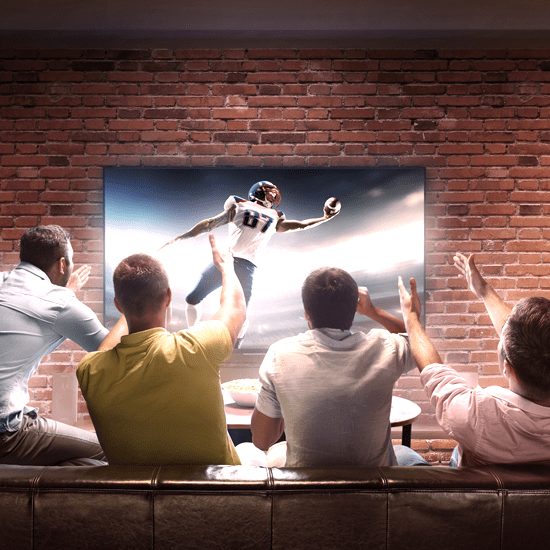 Minneapolis welcomes Super Bowl LII (or 52) on February 4 and hundreds of millions of fans will welcome literally thousands of calories between the pre-game show and overtime. And while it's all fun and games, there are in fact a few easy ways to control the caloric damage. Try out some of these healthy snack alternatives – you'll thank us when the game is over:
Go light on the beer: Six regular bottles of beer during the game will pack on 900 calories even before you start nibbling on the tortillas and dip. (By the way, you'd have to play 90 minutes of football just to burn that off.) Sticking to light beer can cut your calorie count by half.
Eat your veggies: Sure, we love meat too, but just one slice of pepperoni pizza will run you another 400 calories. Stick with vegetable toppings like mushrooms and broccoli and reduce the damage by more than half.
Do not wing it: Chicken wings are pretty useless to chickens but they're downright lethal to us – just two wings with cheese dip will run you about 700 calories. Avoid them if you can, substitute in low-fat blue cheese dressing or opt for lean chicken meatballs with cranberry sauce.
Change your chili: Traditional chili is, not surprisingly, brimming with fat. Substitute lean ground turkey for beef and you'll substantially reduce the calories.
Snack attack: There's a reason dips and snack mixes taste so good – they're packed with fat, salt and other heart-busting goodies. Instead of pre-packaged dips, make guacamole which, while hardly calorie-free, does have its share of nutrients – or better yet, hummus and tahini, which are way healthier and just as tangy and delicious. And for snacks, choose peanuts and pistachios in their shells. While they are also high in fact content, having to shell them will force you to eat a lot slower.
What are your favorite (reasonably) healthy Super Bowl snack suggestions? Share them in the Shop Talk blog community forum – and good luck to your team!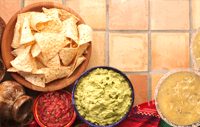 Did you know? Super appetite
It's estimated that Americans will down 11 million pounds of chips this Super Bowl 52. That definitely calls for a super bowl of salsa. (Source)