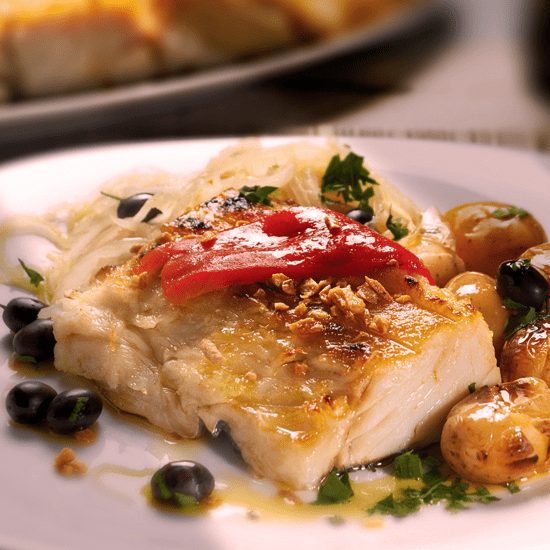 It may be a small country on the western edge of Europe but Portugal has had a huge influence on the world thanks in large part to its colonial history – leaving its mark through language and culture in Brazil, West and East Africa and throughout the Indian Ocean. Its former colonies have also influenced Portugal in return, in its food especially, with foreign spices and flavors like piri piri chili peppers, black pepper, cinnamon, vanilla and saffron. And although Portugal isn't technically a Mediterranean country, it does share many basic ingredients with its Romance cousins – like olive oil, garlic and parsley.
Many cities in the US and Canada have been blessed by the influx of Portuguese immigrants in the 1960s and 70s who brought along their distinct cuisine. Count yourself lucky to have a Portuguese churrasco restaurant in your neighborhood. Their rotisserie chicken, rice and other dishes make for a fantastic take-out meal. And if you have Portuguese neighbors, then you're bound to get wafts of charcoal-grilled sardines in the summer and home-made wine in the fall.
If there's a restaurant that specializes in Portuguese cuisine near you – or you're adventurous and want to try cooking something up that's guaranteed to be hearty and delicious, here are some our favorite Portuguese dishes and delicacies to discover:
Caldo Verde: Literally "green broth", this lively green Portuguese soup is as basic as it gets – onions, potatoes, kale or collard greens, garlic and olive oil – but don't let that fool you. It's Portugal's original comfort food and for good reason – it's heavenly! For recipe, click here.
Bacalhau a bras: A seafaring nation, fish in general, and cod in particular, has been a staple here for hundreds of years. Cod, in fact, is so beloved it's referred to as "the faithful friend". Another delectable comfort food, this one is made from sautéed shredded cod with onions, thinly chopped fried potatoes and scrambled eggs, and garnished with parsley and olives. For recipe, click here.
Alheira de Mirandela: This savory sausage dish can be made from chicken, veal, duck or rabbit – but never pork – and is often served with a fried egg and French fries. The reason why it's never made from pork is that Alheira sausages were invented by Portuguese Jews who were forced to convert in 1497. Those who converted continued to secretly avoid eating pork by creating these non-pork sausages. Eventually, their deliciousness became too much for Portuguese of any religion to pass up. For more on this story click here.
Pastel de nata: There are hundreds of delicious Portuguese desserts but this one towers over all others. An egg custard tart in filo dough, sprinkled with cinnamon and powdered sugar, have one bite (if you dare) and you'll understand. For recipe, click here.
Have you tried Portuguese cuisine? What's your favorite? Check into the Shop Talk blog community forum and share your thoughts!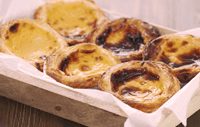 Did you know: Leite Creme
In France it's Crème Brûlée, in Spain Crema Catalana, in the UK, they call it Trinity Cream. But the Portuguese swear they make it best. (Source)