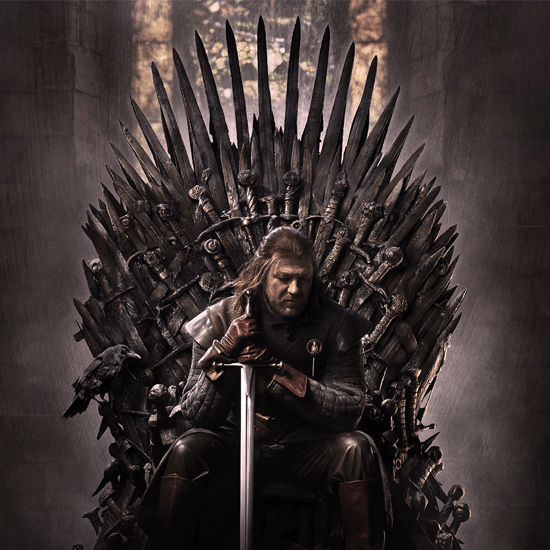 It's been said that we're experiencing a new golden age of TV, thanks to streaming services like Netflix and Amazon Prime as well as networks like HBO and Showtime.
The last decade has seen a bounty of amazing and award-winning series, many of which were adapted from equally celebrated books. Here are some of the best:
·       Game of Thrones: Based on George R.R. Martin's novels, this HBO series is known for its complex characters and intricate plotlines. Though it's ended, fans are now being treated to the show's prequel: House of the Dragon.
·       The Handmaid's Tale: Adapted from Margaret Atwood's classic dystopian novel, the series follows "handmaid" Offred as she fights a totalitarian society that has stripped women of their rights.
·       Dexter: This Showtime series, based on the book "Darkly Dreaming Dexter" by Jeff Lindsay, features the secret life of a serial killer.
·       The Walking Dead: Based on the graphic novel series by Robert Kirkman, the show follows survivors in a post-apocalyptic world of zombies — not to be confused with "The Last of Us", based on a popular video game, which follows survivors in a post-apocalyptic world of mushroom-headed zombies.
·       The Queen's Gambit: Walter Tevis' novel of the same name was the inspiration for this series of an orphaned girl's journey to become a chess prodigy.
·       Bridgerton: Based on Julia Quinn's romance novel series, this Netflix show follows the romantic escapades of the Bridgerton family in an alternate reality Regency-era England.
·       His Dark Materials: Adapted from Philip Pullman's classic series, this fantasy adventure follows a young girl across parallel universes to uncover a sinister conspiracy.
·       The Man in the High Castle: Based on Philip K. Dick's dystopian alternate history novel in which Germany and Japan won World War II, the Amazon Prime series follows characters fighting for their lives and freedom in occupied America.
What are your favorite books that were turned into TV series? Tell us all about it in the Shop Talk blog community!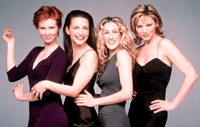 Did you know: Sex and the City
Based on a newspaper column written by Candice Bushnell, this classic show follows four female New Yorkers as they navigate the dating scene in the 1990s.