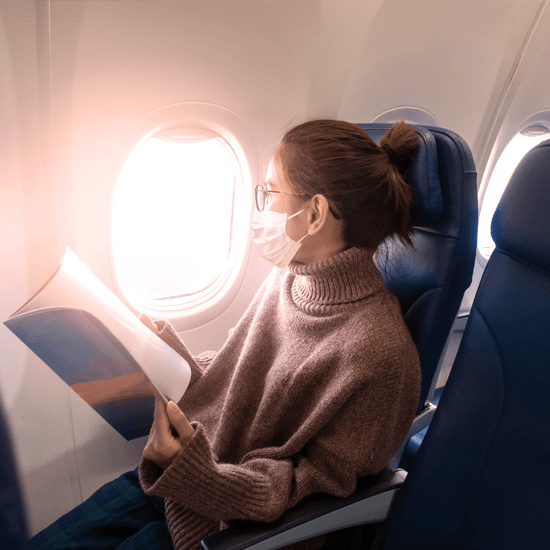 As vaccinations are in full swing and as COVID-19 cases seem to be headed in the right direction, a lot of people are wondering how safe it is to travel like we did before the pandemic began.
Like much around the coronavirus, the answer is unclear. According to a PredictHQ study, more than half of people polled said they still feel unsafe getting on plane, but over a third said they'd feel safe getting on a flight if they were vaccinated.
The Centers for Disease Control (CDC) still counsels Americans to avoid travel unless it's absolutely necessary. But if you need to get away, here are a few tips to keep in mind:
·       Wait until you're fully vaccinated for COVID-19 – wait two weeks after your second dose to make sure you're fully protected.
·       Get a viral test 1 to 3 days before you travel, make sure you test negative and keep a copy of your results in case you're asked to show proof.
·       Check travel restrictions in the state or country you're travelling to — you may still be required to quarantine or be tested wherever you're headed.
·       Continue to wear a mask in public, including on planes, buses or trains.
·       Continue to avoid crowds and stay 6 feet away from anyone you didn't travel with.
·       Continue cleaning your hands often or use hand sanitizer.
·       Continue avoiding touching your face.
·       Be prepared to get tested when you return and self-quarantine for a full 7 days.
If you're not sure, it's a good idea to check out the websites of official tourism boards and government websites — like the CDC — or ask your trusted travel advisor, who are probably more up to date with what's safe and what requirements are for different destinations than anyone. You can also consult the Coronavirus Reopening America Map and the Covid Risk Assessment Planning Tool to help you gauge the risks. You'll also find more helpful answers to your questions here.
Have you travelled during the pandemic or are you planning to soon? Share what you know with the Shop Talk community – the more information we all know, the safer we'll all be!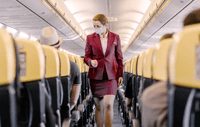 Did you know? Is air travel safe?
Yes and no. Because of how air circulates on airplanes, most viruses don't spread that easily. That's the good news. The not-so-good news is that it's hard to socially distance on a flight and flying requires a lot of time in security lines and surrounded by other people. (Source)