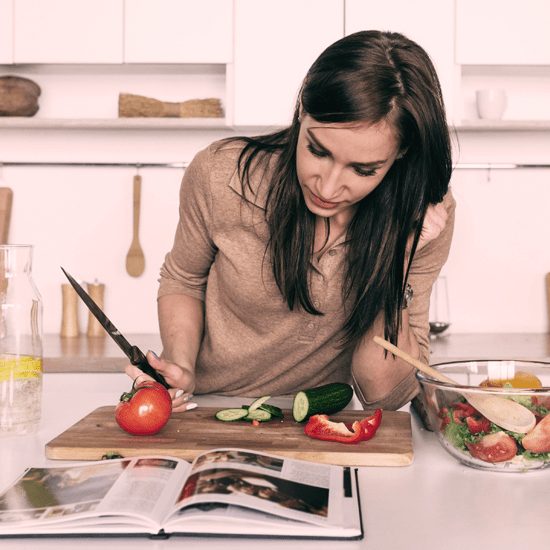 The pandemic has seen a massive shift in how many of us work but it's not the only aspect of our lives that's changing.
How and what we eat got the once over in a big way too throughout 2020 and 2021 as we stayed home and cooked more, and thought about our health and immunity more than ever too. According to recent research, Americans became more interested the connection between gut health and immunity, weight management, eating to improve mental health, and plant-based eating. Even our ongoing love/hate relationship with dieting may have taken a turn for better – another study found that half of were seeking "mindful eating vs. dieting."
Our heightened focus on healthier eating takes many forms from cleaner foods with natural or sustainable ingredients to non-dairy products, like almond milk, soy milk and oat milk, as well as gluten-free options, with non-wheat ingredients such as quinoa, lentils, and nuts.
So, it's not surprising that, with more of us mindful about how we nourish our bodies, a wave of amazing cookbooks has hit the shelves – virtual and otherwise. Here are some our favorites:
The Anti-Inflammation Cookbook by Amanda Haas and Bradly Jacobs: While inflammation has been linked to migraines, diabetes, heart disease, weight gain, arthritis and gastrointestinal disorders, a variety of foods appear to reduce or keep inflammation in check. This cookbook offers tasty recipes with clean, easy-to-find recipes that promise to improve your health.
Ottolenghi Simple by Yotam Ottolenghi: Known for his beautiful and tasty often Middle Eastern-inspired recipes, the New York Time best-selling cookbook author offers 130 streamlined and refreshing recipes, made in 30 minutes or less with 10 or fewer ingredients.
Afro-Vegan: Farm-Fresh African, Caribbean, and Southern Flavors Remixed by Bryan Terry: Named one of the best vegetarian cookbooks of all time, this one-of-a-kind find celebrates southern and African cooking through more than 100 creative culinary combinations for vegans, vegetarians and omnivores alike.
The Skinnytaste Cookbook by Gina Homolka: One of the best overall healthy cookbooks around, this one offers up easy-to-assemble balanced dishes using smart ingredients that reduce calories and fat without sacrificing flavor.
Are you cooking healthier lately too? Please share your thoughts and experiences with the Shop Talk community.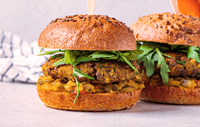 Plant-based proteins are here to stay
Nearly 1 in 5 consumers bought their first plant-based protein products during the pandemic, with 92% saying they'll continue buying them. (Source)