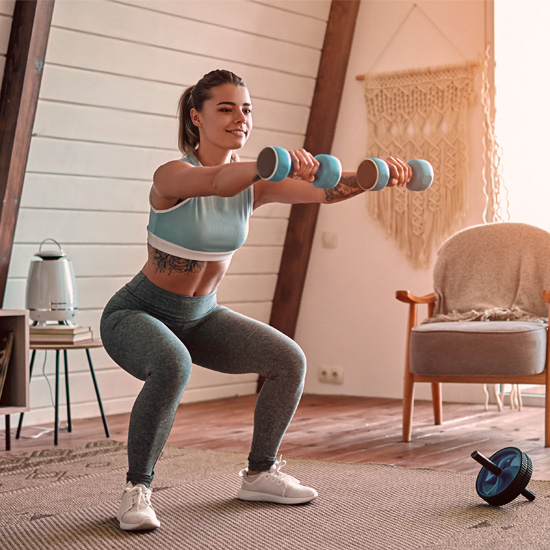 Whether you love staying fit or you've never really gotten into it, the fact is, we've been a lot more sedentary than we should be this past year.
Unfortunately, scrolling through Netflix or getting up to open another bag of chips doesn't actually count as calorie-burning activities. Only real and consistent sweat-inducing exercise can help you improve your health, lose weight and reduce your risk of diseases like type 2 diabetes, cancer and cardiovascular disease.
But, you say, "I don't have fancy equipment at home and I certainly can't afford it right now." We knew you'd say that J and the good news getting fit doesn't require a lot of bells and whistles. All you need is 30 minutes a day, a towel and the consistency to perform a few basic exercises four to five times a week.
Here are four simple exercises, according to celebrity fitness coach Gunnar Peterson, that you can do to activate and firm up your muscles, keep your body moving and get healthier:
·       10 body-weight squat repetitions – these work on your legs, abs and posture
·       10 push-ups – these work on your chest, shoulders and triceps
·       10 Supermans – these work on your lower back and core
·       20 crunches – these work on your abdomen and core
Do each of these exercises five to ten times with a short rest (one minute is enough) between them. Your entire workout session should take you about half an hour. If you begin finding it too easy, you can experiment by raising the number of repetitions you do for each exercise – for instance, instead of doing 20 crunches in a row, try 30.
Remember, speak to your family doctor before beginning any exercise regimen. If you feel mild muscle pain in the days following your exercise, that's a good thing. If you feel any nerve or joint pain, again, speak to a health professional.
How have you kept yourself in shape during the pandemic? Share your exercise tips with the Shop Talk community – we love hearing from you!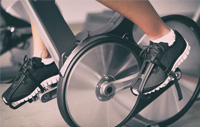 Did you know? Home exercise gets a boost
The sale of fitness equipment, like kettlebells, dumbbells and stationary bikes shot up 55% when COVID-19 lockdowns began. (Source)