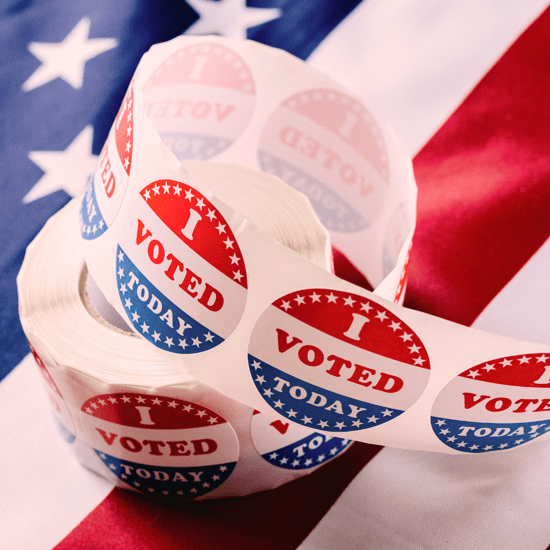 Another nationwide general election is weeks away so here are a few things to do and keep in mind before the big day:
·       Except for North Dakota, you'll need to register to vote if you've never done so. To check your state's deadline for registering – or if you're in the District of Columbia or an overseas territory, you can visit the U.S. Vote Foundation.
·       Even if you've previously registered, you'll need to update or change your voter registration if you've moved within your state, changed your name or want to change your political party affiliation. (More information here.)
·       If you've already registered to vote, it's a good idea to check your registration to make sure it's up-to-date. This video explains what to do.
·       With COVID-19 still a major concern around the country, you may be wondering whether you can vote by absentee (mail-in) ballot instead of waiting in long lines at the polls and putting yourself at risk.
·       Remember that absentee ballots count the same as ballots cast at a physical poll location. Currently, five states – Colorado, Hawaii, Oregon, Utah and Washington – conduct all elections by mail, sending every registered voter a mail-in ballot. You can see a map of how your state fares in terms of ease of absentee ballot voting. Click here to learn more about getting your absentee ballot or contact your state or local election office here. You can also check your state's deadline for requesting an absentee ballot here. You can check to make sure your ballot reached its destination by visiting FVAP.gov, selecting your state and contacting your election office directly. (Remember, there are different deadlines for primaries and the general election so make sure you note the correct date and that your ballot is postmarked by the deadline.)
·       In federal elections, there's no online voting – so you'll need to go in person to a polling place or ask for an absentee ballot to vote by mail.
However you decide to vote, make sure you do – it's an important responsibility in our democracy!
Got questions about voting? Visit FVAP.gov or leave your query in the Shop Talk blog community forum!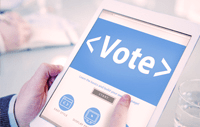 Did you know? Living abroad and want to vote?
US citizens can receive an absentee ballot by email, fax or internet download depending on the state you're eligible to vote in. Learn more here.