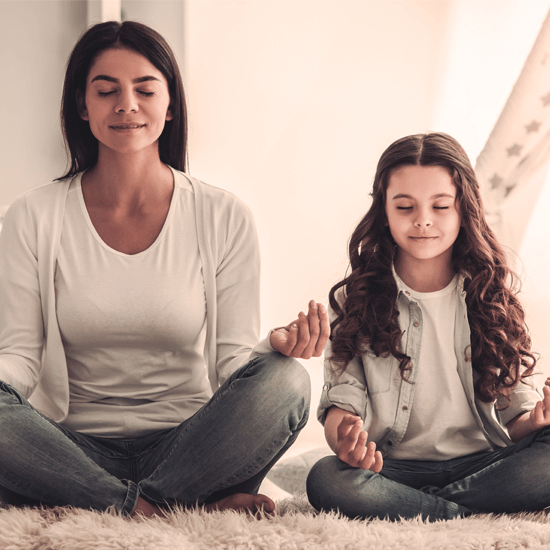 The last year has been more stressful than normal for most of us. Working and kids studying from home, little to no travel, less working out and fewer leisure activities have understandably taken their toll on our mental wellbeing.
Many have turned to meditation and mindfulness as a way to relieve stress and restlessness, calm our minds, become more relaxed and operate in the world in a clearer and more reassured way.
Meditation, however, doesn't just make you "feel" better, it actually does your body good. Studies have shown relaxation from meditation can reduce blood pressure, improve blood circulation, lower blood cortisol levels and tackle anxiety.
Meditation is not new of course—most cultures throughout history have developed ways to train the mind to deal with the stresses of life. And meditation isn't only one thing—there's concentration meditation, which can involve following the breath, repeating a single word or mantra, staring at a flame or counting beads, as well as mindfulness meditation, which focuses on letting your mind wander and find non-judgmental inner balance, as well as many other techniques.
If you're curious about meditation and mindfulness, there are also lot of great online resources and apps you can download to your phone—many free. Here are a few of our favorite:
Calm: The app offers a treasure trove of meditation, sleep aids, music and other relaxation tools, many brought to you with the soothing voice of Tamara Levitt.
Headspace: This popular meditation site serves up the Wake Up, bite-sized feel-good stories every morning designed to inspire and motivate.
Aura: This app offers listeners mindfulness meditations, life coaching, stories and empowering audio tracks.
Waking Up: Neuroscientist Sam Harris explores the practice of meditation with a helpful introductory course, daily meditations, guest interviews and more.
Meditation doesn't necessarily mean sitting or lying still. Tai chi, the ancient Chinese martial art, is sometimes referred to as meditation in motion. The combination of gentle arm and body motion and breathing has been found in recent research studies as a positive "adjunct to standard medical treatment for the prevention and rehabilitation of many conditions commonly associated with age." (The health benefits of tai chi, Harvard Health Publishing, Aug. 2019)
Have you tried meditation or wondering if it can improve your wellbeing? Please share your questions and experiences with the Shop Talk blog community members—we love to hear from you.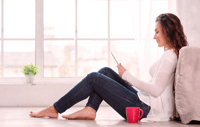 Did you know: Meditation is big
Over 14% of Americans have meditated at least once and almost 10 times more children used meditation in 2017 than in 2012—and those numbers are growing. (Source)