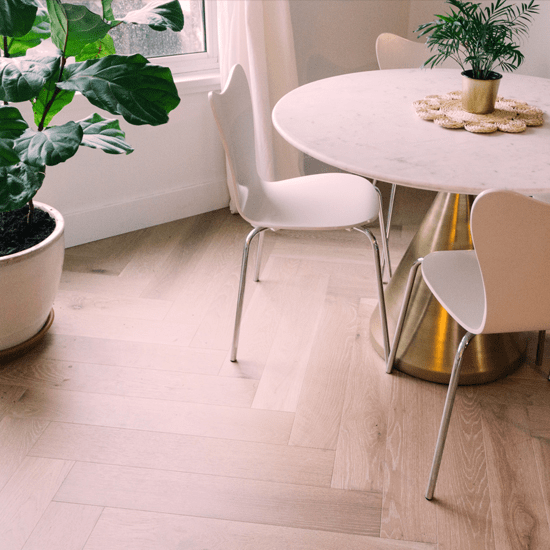 Earlier this year, we reported on home décor trends design experts said were ready to be packed away. Now, just in time for a brand new year, we present the latest styles and looks for your home sweet home.
Here are five design trends to watch for in 2021:
Plants, plants, plants: As the pandemic took its toll on our mental well-being, many of us took to indoor plants and flowers – both faux and real – as a way to brighten up our mood and the spaces we were using more and more. The trend will continue in 2021. (Here are some of the easiest-to-care for indoor plants.)
Multi-purpose: With work (and often school) from home, living rooms have become makeshift offices and kitchens are now often classrooms. As pandemic life continues, it's time to smarten up those spaces. (Here are some suggestions.)
Bold and bright colors: While neutral walls never go out of style, making a statement by choosing a bold red, yellow or even hot pink sofa, chair, rug or throw is a great way to boost the energy and fun in your living space.
Light woods: Dark chocolate and ebony wood floors were big in the 1990s and 2000s but this decade finds its inspiration from Scandinavia and Japan, with white, light, soft-hued and even gray-toned oak.
Inside, out: Being at home doesn't have to mean staying indoors. 2021 will see making balconies and patios more comfortable for work, with chairs, tables, rugs and plants to mimic our indoors places. (You might want to wait until late spring though!)
What design trends are you most inspired by? Share your thoughts and our own décor ideas with the Shop Talk community!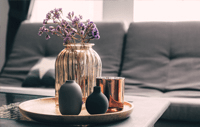 Did you know? Make it gold
Where chrome and brushed nickel dominated door handles and other accents in recent years, gold and brass are back from the 70s. Even better, mix it up!