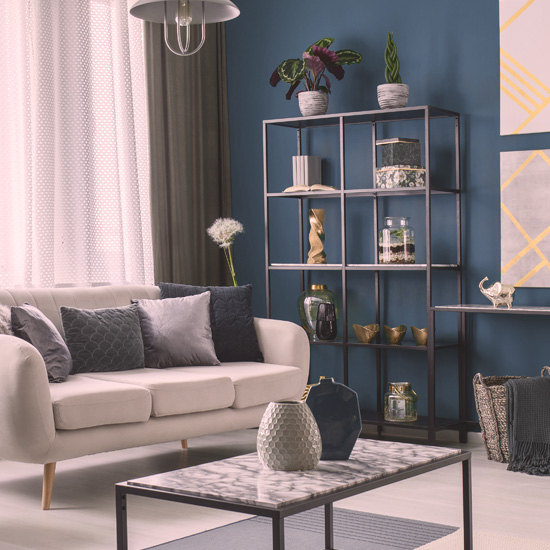 You've been spending a lot of extra time at home these last few months, which is a good thing. But in that time, you may not have been able to help noticing a lot of home décor that's just not working for you anymore.
If an upgrade or two are in the cards and your budget allows, according to Elle Décor and other design experts, here are a few home décor trends you'd be best to stay away from – they're D for done.
1.     Geometric prints: Squares, triangles and bold lines have been a design mainstay for a decade now but they're outstaying their welcome. What's in instead? Chintz and other floral patterns have made a comeback.
2.     Grey on grey: Like taupe before it, grey is everywhere. Bold monochromatic colors – like Hague and cobalt blue, Kelly green and Aubergine make a richer statement.
3.     White doors: Standard white painted doors, trim and baseboards are safe but not very interesting. Consider leaving your walls a white or light color and painting your doors a bold hue.
4.     White baseboards and crown molding: This is another dated look. Instead, consider painting the walls, ceiling and trim the same shade for a chic look.
5.     Bland bathrooms: Think of your bathroom as a hidden gem – a small space where you can experiment with a bold paint color or wallpaper (as long as you have a strong extractor fan).
6.     Conventional fireplaces: Maintaining a traditional fireplace can be a hassle. New eco-friendly alternatives are cheaper to install and easier to maintain.
7.     Unconventional art: Framed art can nicely dress up a bare wall, but so can a large tapestry, wood carving or other unique art.
8.     Pristine new: New store-bought items often end up looking too perfect, as like they're meant for a magazine instead of a home to be lived in. Mixing in vintage tables, rugs or art from older eras adds layers of visual interest and feels more personal.
9.     Karate-chopped pillows: Puff up your sofa pillows but stop chopping them down the middle – it looks fake.
What design trends are you absolutely sick of? Share thoughts and new design ideas with the Shop Talk blog community!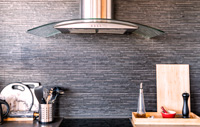 Did you know: Subway tiles are out
Kitchen subway tiles are a classic look but they're now in every kitchen. Instead, explore a range of available shapes, textures and color.