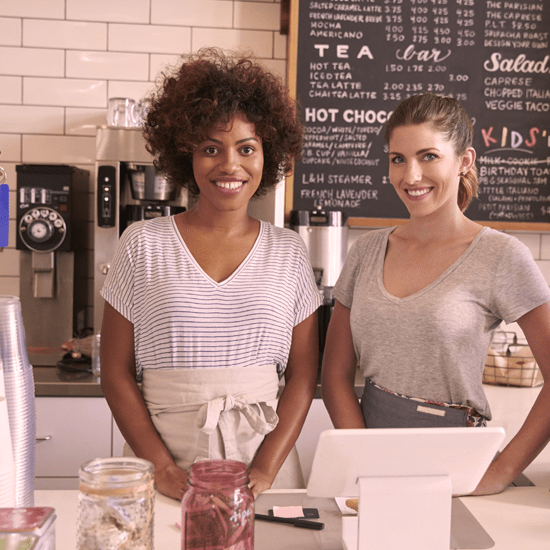 COVID-19 has hit our lives – our health and the economy – in ways we could have hardly anticipated only a few short months ago. As we begin to get a handle on the pandemic and as we try to return to a sense of normalcy, supporting local small businesses will be particularly important. After all, small businesses are the vital livelihood of those closest to us – our family, our friends and neighbours/neighbors and maybe even ourselves.
While we've all gotten used to the convenience of ordering online from retailers like Amazon, getting our economy going again and helping our communities thrive might require us all to make more of an effort to shop closer to home. Shopping local also contributes to a closer community, a cleaner community and better health.
Here are a few suggestions:
·       Shop locally – online: Even if you prefer window shopping on your phone or tablet, you can still do it at local or area retailers. Sites like Etsy – and locally.com [US]/heylocal.ca [CDN] – let you filter for businesses near you. It also means that, if the retailer is nearby, you can save on shipping as well as environmentally wasteful packaging and drive or walk over to pick up the item you buy.
·       Eat locally: As we venture back into restaurants or do take out, be mindful to choose local-area eateries if you can. While national and regional chains still employ people you know, supporting so-called mom-and-pop shops means keeping more money in and around our communities.
·       Seek out and visit your local farmer's market: It's true that it may be easier to find everything you need at the big supermarket around the corner, farmer's markets usually have the freshest food as well as locally made household goods. Most importantly, shopping at farmer's market virtually guarantees you're supporting small businesses.
·       Give a shout-out: Your favourite/favorite businesses are likely online in one form or another – on Yelp, Google, Facebook or Instagram. Visit their listing or page and leave a good review or repost their business on your own Facebook or Instagram feed. It's free advertising for them and feel good for you.
What are you doing to support small business during the pandemic and beyond? Share your ideas and inspiration with the Shop Talk blog community – let's support local!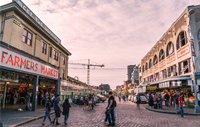 Did you know: Shop local for the planet
It's estimated that half of pollution is caused by industrial sources. By buying local, you can reduce packaging, processing and transportation waste. (Source)