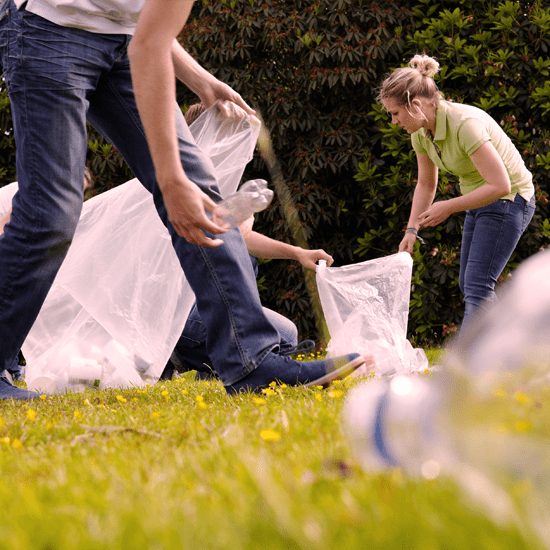 In 2008, residents of the little Baltic republic of Estonia decided to do something big – and in just five hours on a single day, they came together to clean up the whole country.
The initiative was so successful that others all around the world were inspired to do the same. Ten years later, on September 15, 2018, beginning in New Zealand and ending in Hawaii, millions of volunteers in 150 countries will organize and undertake solid waste cleanups, raising awareness of the importance of a cleaner and healthier planet, helping to beautify neighborhoods, protect wildlife and more.
The organization behind World Cleanup Day is also building a central database of mismanaged waste and litter around the world to figure out where garbage is coming from and to help inform local and national policy makers.
How can you get involved? There are lots of ways!
Start mapping trash – Organizers of the global event have created an easy-to-use app for Android and Apple phones to help you seek out areas of unwanted trash in your and mark them for pickup on World Cleanup Day.
Join a local cleanup team – Visit here to find your country's team leaders and other volunteers who plan on doing some cleaning up next month.
Get your gloves – Worldsavers are gloves designed especially for World Cleanup Day and can be used for any messy cleanups. Profits from the sale of the gloves support the World Cleanup Day Foundation and they're a great way to raise awareness. You can buy yours here.
Can't make it to World Cleanup Day but still want to do your part? Here are a few suggestions:
Pick up a piece of litter when you see it – and don't litter in public.
If you smoke cigarettes, don't throw your butts on the ground – it's estimated as many as 4.5 trillion (with a 'T') are littered worldwide every year.
Plant a tree or bush.
Dispose of old computers and electronic equipment properly.
Organize a paper recycling drive at work and raise awareness about unnecessary paper usage.
Speak to your local school and town hall about organizing regular recycling drives and cleanup days.
Here are a few more.
What are you going to do to clean things up on World Cleanup Day – or any day? Check in with other members of the Shop Talk blog community forum, share your thoughts and plan a cleanup event in your area!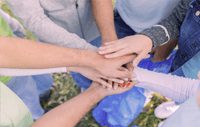 Did you know: 380 million humans
The goal of organizers is to enlist the support of 5% of the global population – or 380 million people – on September 15. Will you be one of them?