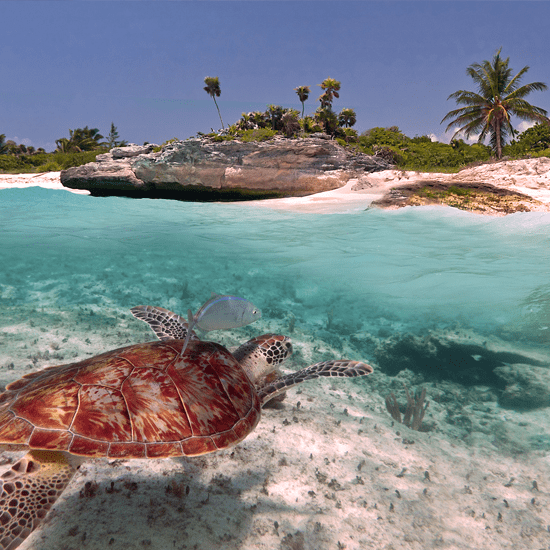 As wintertime approaches, it's understandable we all dream of escaping to sunny and warm destinations this time of year. If you're on a budget you may think making that dream a reality is impossible but the fact is there are a range amazing getaways to explore that won't impact your pocketbook (much).
Here are some of our top budget-friendly winter vacation hotspots:
Panama: Mexico and even Costa Rica get a lot of the attention from North American travelers, but Central America's southernmost country is a fantastic warm weather option to consider. Flights can be a bit pricier but accommodations are usually cheaper and it's less overrun by tourists. Check out Panama City's charming Spanish colonial architecture and Bocas del Toro in the north for fantastic surfing and scuba diving.
Tulum: South of Cancun and Playa del Carmen on the Yucatan peninsula of Mexico, Tulum offers stunning Caribbean beaches, pre-Columbian Mayan ruins to explore and giant turtles. More established resorts may be pricey but search for affordable hotels and Airbnb options as well.
Barbados: At the Caribbean's southern edge, this English-speaking island paradise offers it all – fancy resorts on its south coast as well as a range of options for every budget along its west coast. In particular, explore the area around Holetown – including the fish fry at Oistins Bay Gardens and Sandy Lane Beach where Rihanna and Simon Cowell can sometimes be spotted near their winter homes.
Cartagena: This 500-year-old colorful walled city on the northern coast of Colombia, facing the Caribbean, offers visitors great food, charming and scenic walks, white sand beaches and stunning coral reefs to explore. It's also one of the most affordable places to visit in the Caribbean.
What other budget-friendly winter destinations have you discovered? Please share your experiences and suggestions in the Shop Talk blog community forum. We'd love to hear from you!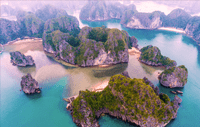 Did you know? Vietnam offers another breathtaking option
If you're open to more far-flung options, consider Vietnam. The southeast Asian nation offers the bustling Ho Chi Minh City to explore, as well as the Mekong Delta and Ha Long Bay for unforgettable sites.