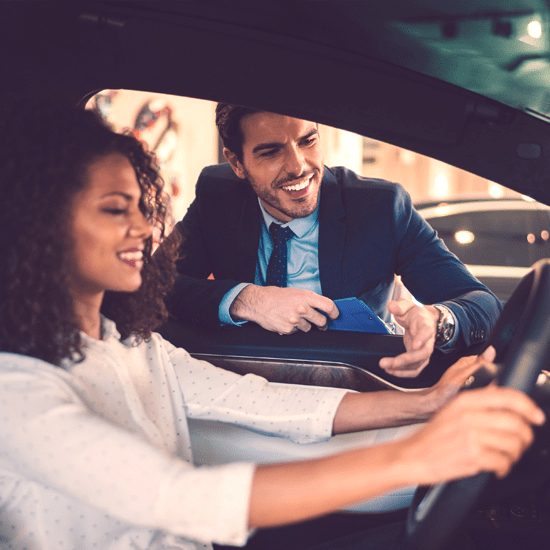 If your car is on its last legs or you're in the market for your first one, but you're on a tight budget, a used car – or pre-owned, as it's often called now – might be right up your alley.
Before you head to the dealership, however, our Shop Talk team has put together 9 important steps to take to make sure you get the best car and value your money can buy:
Choose your car: One that's around two years old is ideal because it likely still hasn't had many problems or been driven too much – plus a car's value drops around 50% from its original sticker price after two years, so you'll get the best of both worlds.
Get a vehicle history report: Look up the car's vehicle registration number, on Carfax.com or AutoCheck.com, to see if there have been any accidents or other issues with the car.
Figure out how much you're willing to haggle: You'll be more successful at getting a good price if you don't tell the dealer exactly what you're looking for or what your budget is. Also, before you even visit the dealership, learn as much about the cars you're interested in from publications like Consumer Reports, as well as the best financing rates available. As a rule of thumb, most dealers hope for a 20% margin on the used cars they're selling, so start by offering 15% below their asking price. Be firm, but be prepared to accept 10% below asking.
Compare rates: Some dealers may offer financing which may look attractive on the surface. The dealer may receive incentives from their bank to sell the financing. However, your own bank may offer a better deal with a pre-approved car loan. Come prepared with your bank's financing details and compare the rates and conditions.
Decide on your walking price: That's the price where you walk away if the dealer refuses to meet it. (And remember to make sure that your spouse or partner agrees on the walking price beforehand – if you're going to walk, you both need to be on board.)
Value your trade-in: If you're trading in a car to buy your new used one, check out Kelly Blue Book (kbb.com) or Autotrader.com to make sure the price the dealer offers is fair.
Refuse add-ons: Dealers make a lot of money on add-ons like detailing or rustproofing. If you think they're needed, go elsewhere – you're unlikely to get a deal at the used car dealership.
Ask about fees: Some dealers surprise you with a variety of questionable fees on closing – ask to see an itemized list of all fees and taxes before you sign anything.
Don't sit in the sales office: While the salesperson is off "talking with the boss", walk around the showroom – this is more likely to make him nervous about you walking out.
Have you bought a used car? Share your tips and suggestions with other members in the Shop Talk blog community forum!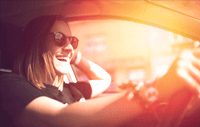 Did you know? A long drive
Don't take your potential used car purchase out for a five-minute drive. Instead, ask if you can go on the road for 30 to 45 minutes to see how it responds to various road conditions. If the dealer refuses, it's time to walk. (Source)