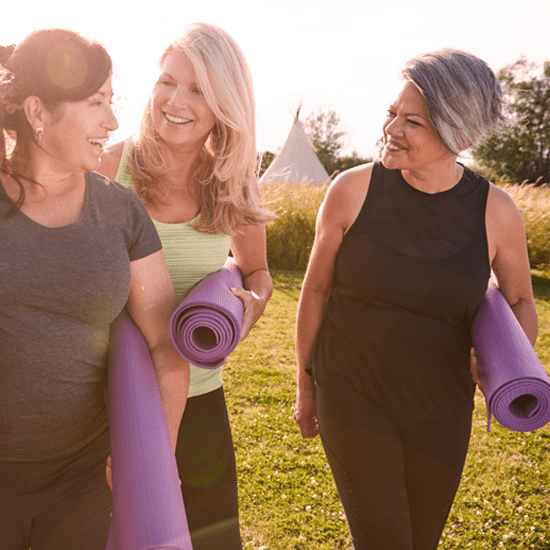 A couple of blog posts ago, we gave you the basics on Pilates, a mind and body exercise discipline that's been practiced around the world for about a century. But if you want the original, the great granddaddy of mind and body disciplines, which has been around for thousands of years, that would be yoga.
As we mentioned, Pilates and yoga are often compared to one another but while Pilates aims to bolster your core strength, yoga is more focused on flexibility.
Although yoga's origins can be traced back to northern India over 5,000 years ago, it only gained popularity in the western world in the late 19th and early 20th centuries. Research suggests that traditional yoga that includes breathing exercises, postures (asanas), chants and meditation can reduce stress and improve immunity and lung functions.
Yoga is usually performed in bare feet on a yoga mat. While yoga movements and poses are best achieved in stretchy clothing, if you're just starting out any comfortable gear will do.
While you may want to begin to practice once per week, with three or more times weekly you'll begin to see noticeable improvements in your flexibility, range of motion, strength, balance, and overall wellbeing.
Many people feel intimidated, awkward or overwhelmed with yoga at the start but it's actually really easy to get started. There are four basic steps:
·       Learning how to breathe – usually through the nose into the belly.
·       Starting with a brief meditation – by taking a few minutes to ground yourself and focus inward.
·       Trying basic postures – like seated twist, cat, dog, down dog, child, cobra, mountain, triangle, and forward bend.
·       Ending with a relaxation pose – it's always a good idea to complete your yoga session with 5-15 minutes, relaxed on your back.
Here are some great resources for learning more about yoga:
·       https://www.nytimes.com/guides/well/beginner-yoga
·       https://www.everydayhealth.com/fitness-pictures/yoga-poses-for-beginners.aspx
·       https://www.yogajournal.com/poses/poses-by-level/beginners-poses/
Have you already tried yoga or do it regularly? We'd love to hear about your experience! Please share your thoughts with the Shop Talk community.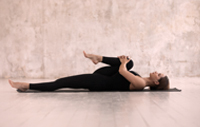 Did you know? Yoga for your back
A recent scientific review found evidence that yoga improves back function compared to non-exercise. (Source)