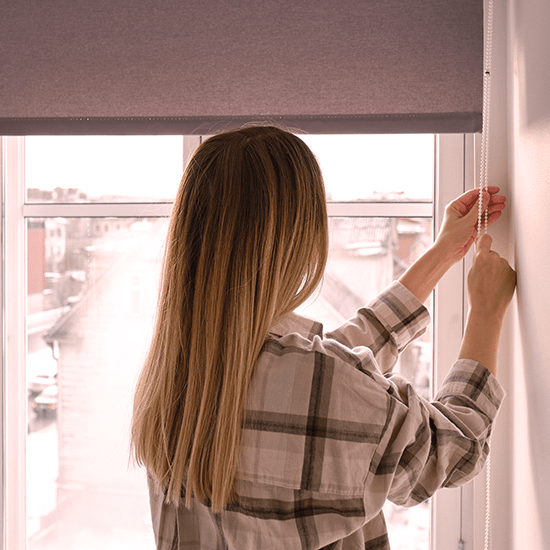 With interest rates higher than they've been in years and houses prices down, millions of Americans are deciding to stay in their existing home and spruce it up rather than selling it for potentially less than it's worth.
Home renovations can be costly but a light refresh doesn't have to be. Here are seven simple do-it-yourself and cost-effective ways to give your home a fresh, new look:
·       Paint your front door — A warm and welcoming front entrance not only makes a statement to visitors, it's a great way to add a positive flair every time you get home. Consider a bold, bright color and one that sets you apart from your neighbors.
·       Replace your window treatments — New curtains or blinds, especially in your living room, are quick and straightforward way to update and transform your primary living space. Sheer curtains create a calming effect while more colorful solid panels can brighten up your space.
·       Update your pillows — Replacing your sofa can be costly but swapping out or adding a few new throw pillows can do wonders. And your old pillows? Pile them up in an unused corner space or arrange them in a guest bedroom.
·       Swap out your kitchen hardware — New door handles and knobs on your cabinets are an inexpensive way to give your most used room in the house a breath of fresh air. From polished brass or bronze, to chic black hardware, the options are virtually endless.
·       Roll out a new rug — Your living room rug, or one in the dining room or kitchen, is a brilliant way to refresh your space, add warmth and tie all the room's elements together.
·       Refresh your bedding — Whether it's brand new sheets or a comforter or blanket, clean and bright textiles can add warmth and color to the room you spend eight hours a day in.
·       Try smart bulbs — Smart LED bulbs allow you to customize the lighting throughout your home. Not only can the lights be controlled remotely using your smartphone, you can choose from a nearly infinite number of shades and colors to add warmth or an interesting hue to your space.
What inexpensive ways have you tried out to spruce up your home? Please share your ideas with the Shop Talk community.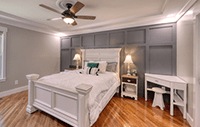 Did you know? Add a chair rail
A chair rail trim or dado rail is a molding fixed horizontally to the wall around the perimeter of a room. It adds wonderful architectural flair and enables you to paint different shades of paint above and below. Using stick-on moldings can make it really easy to do.